How Much Will My Divorce Cost?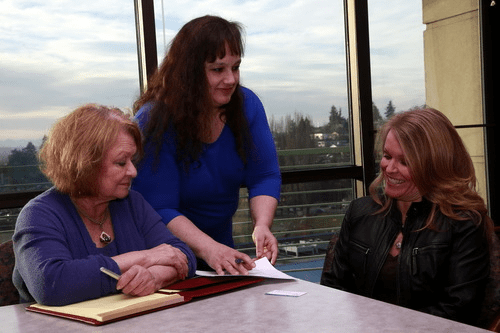 The cost of a divorce is based on multiple factors, including the type of legal process required, the complexity of your estate, whether or not you have minor children, and how amicable (or not) you or your spouse are willing to be in the process. At the Quirk Law Group, we emphasize that a cooperative, "friendly" marriage dissolution will inevitably be easier on your stress levels, happiness, and your pocketbook.
We take into account the various factors for your situation and provide you with an estimate of what it will cost. If you engage with Karin Quirk, she typically offers "flat-rate" divorce services, meaning you only pay the amount agreed-upon at the beginning of your relationship, whether the case takes longer, shorter, or about the amount of time estimated. This is often the most attractive option for amicable and cooperative situations, and allows you a predictable cost to your divorce.
In order for us to give you an estimate of fees for your divorce, we'll need to meet with you and go over your options in order to provide you with a fair rate. We'll be glad to let you know our rates for both legal and paralegal services, as well as what court costs to expect. While we are neither the most nor the least expensive divorce attorneys you'll find, we are committed to giving you the best-possible services, support, and representation available in the area.